Lightning Sync, a brand new setting in TDS Classic 5.7, allows sync operations and quick push operations to use the new Lightning Mode feature.
This works especially well with the new Solution Wide Sync feature and the Quick Push All Projects operation. Solution Wide Sync and Quick Push All Projects are also features released with TDS Classic 5.7, due to the potential for a large number of item comparisons when syncing or pushing items over the entire solution.
Lightning Sync can be turned on in the TDS Classic Options tab of the Options menu.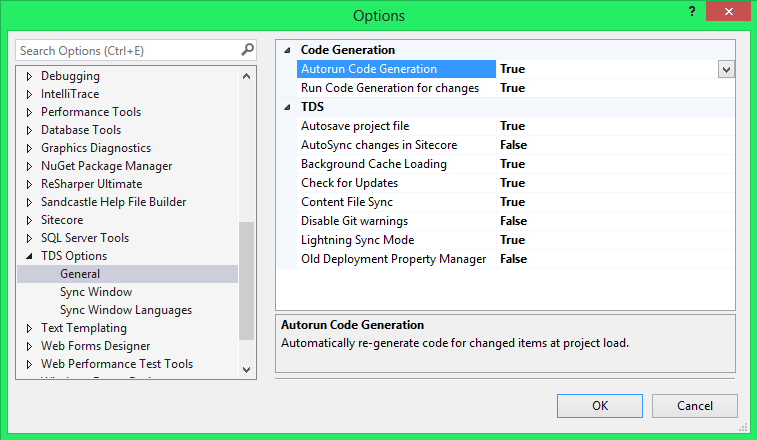 It is important to note that when Lightning Mode is on, items will not appear in the sync window if both the target and source revision numbers match. This can happen unexpectedly and is most often a result of an invalid merge conflict resolution on that item. If you experience this issue simply turn the Lightning Sync setting off and perform the sync operation again; this will cause all fields to be used for item comparisons and ensure that all differences are captured by the sync.

TDS Classic 5.7 focuses on the speed of TDS Classic and its compatibility with Sitecore Helix and Sitecore Habitat. Check out the rest of the new features or try TDS Classic 5.7 for yourself!