By default, Code Generation is triggered after every change in the TDS Project tree. This could be inconvenient if the project contains many items.
If a user doesn't need Code Generation after every change, the feature can be disabled by setting the Autorun Code Generation to False in Tools -> Options -> TDS options -> General: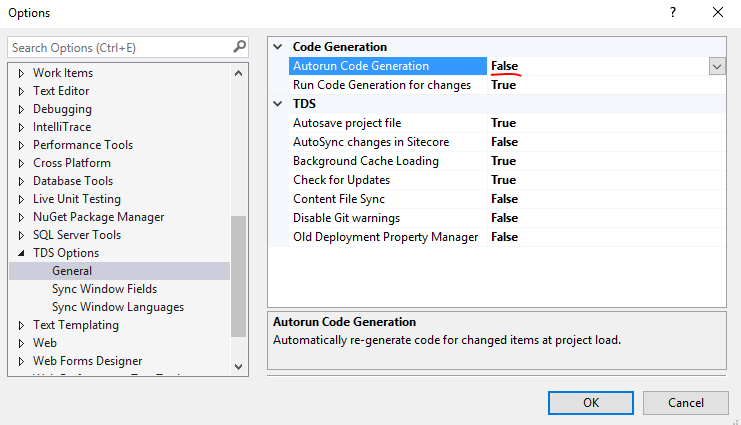 Disabling Autorun Code Generation is supported in all versions of TDS Classic after TDS Classic 5.5.
Ready for more? Check out Features to Improve Sitecore Development or download today!